2015-16 Officers Installation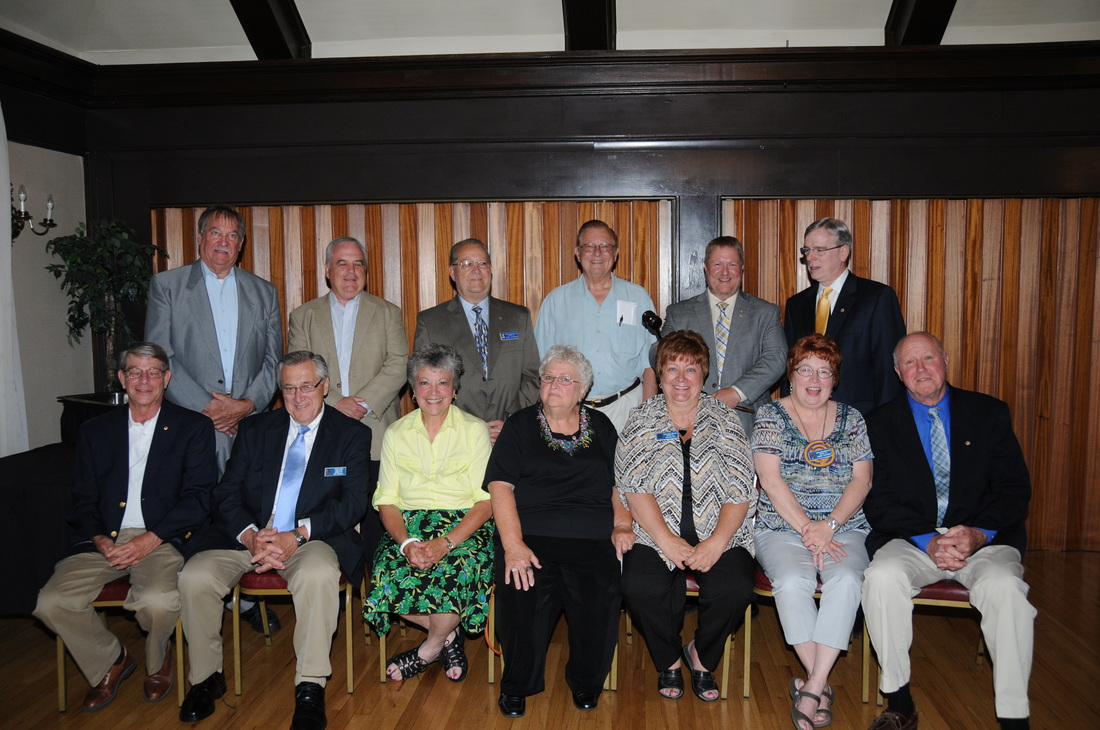 Front Row - Lions Larry Penrose, Gus Dekrell, Karlene Laub, Ruthann Krause, Valerie Rex, Connie Taschner, Thomas Kern Second Row – Lions James Osmun, Thomas Regan, Henry Shoemaker, Ronald Gabel, Keith Bloss, Joseph Mascari Not Shown: Lions Edward Beishline & Kevin Schmidt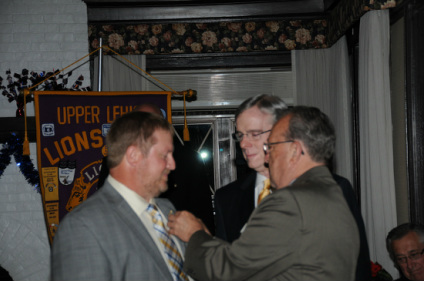 Lion Henry Shoemaker pins the President's pin on Lion Keith Bloss (2015-16)
---
From 2015-16 Officers Installation...click on picture: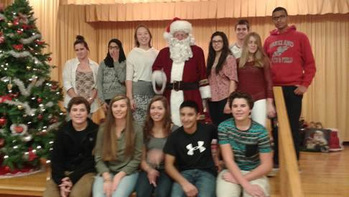 Parkland High School Leos volunteering at our Christmas Benefit
---
Upper Lehigh Lions Club Meet to Install New Officers

Members of the Upper Lehigh Lions Club met at the Schnecksville Grange on June 9th, for their annual Executive Board Officer Installation. Two Melvin Jones Fellows and the "Lion of the Year" were recognized and ten transfers from the Upper Lehigh Lioness Lions were welcomed. Past President Ruthann Krause served as the meeting chairperson and PDG Larry Snyder installed the officers. The Melvin Jones Fellowships were presented by Past President Henry Shoemaker.


Incoming President Edward Beishline, left and President Larry Penrose exchange Pins.

---

Lions transferring into the Upper Lehigh Lions Club were welcomed this evening. These members are transferring from the Upper Lehigh Lioness Lions Club, left to right Lions: Michelle Cardinale, Carol A. Bloss, Lorraine Moyer, Marsha Bishop, Carol Ann Bloss, Valerie Rex, Connie Taschner, Shirley Rennolds, Barbara Stangle and Audrey Bear.
2013-2014 Officers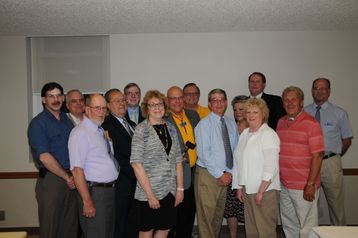 The 2013-2014 Upper Lehigh Lions Officers were installed at the June 9th club meeting. Lion members, left to right are: Keith Schneck - 3rd Vice President, Thomas Regan – 2 yr. Director, Kenneth Bloss - Lion Tamer, Henry Shoemaker – 1 yr Director, Joseph Mascari – 1st Vice President, Marsha Johnston – 2 yr Director, Edward Beishline – Incoming President, Ronald Gabel – Asst. Sec/Treasurer, Larry Penrose – President, Karlene Laub – Secretary, Nancy Kern – 3 yr. Membership Committee, Kevin Schmidt – Treasurer, Harold Reitz – Tail Twister, Kenneth Ritter – 1 yr. Director, not present, Keith Bloss – 2nd Vice President, taking photo PDG Larry Snyder – Membership Director


---
Photos from prior year Craft Show